Senior Project Manager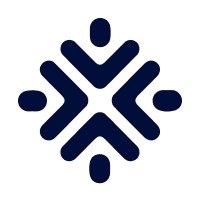 Toku
Operations
Singapore
Posted on Thursday, October 26, 2023
At Toku, we create bespoke cloud communications and customer engagement solutions to reimagine customer experiences for enterprises. We provide an end-to-end approach to help businesses overcome the complexity of digital transformation in APAC markets and enhance their CX with mission-critical cloud communication solutions. Toku combines local strategic consulting expertise, bespoke technology, regional in-country infrastructure, connectivity and global reach to serve the diverse needs of enterprises operating regionally. To augment our enterprise digital transformation offerings, we recently incorporated a new business consulting unit with a dedicated team of expert consultants into our operations.
As a system integrator for our clients in the Customer Experience world, Toku prides itself in being the bridge between Business and IT – therefore the role of the Project Manager is critical in ensuring that the communication bridge is clear between the client, partners, vendors and most importantly within our internal team.
Want to be part of our journey?
What will you be doing?
System Integration: Ensure that all systems and applications being integrated are compatible, and that the integration is done efficiently and effectively.
Project / Program Planning: Create a comprehensive project plan that outlines the scope, timeline, budget, and resources required for the project. They should be able to identify potential risks and develop a plan to mitigate those risks.
Resource Management: Manage resources required for the project, including personnel, hardware, software, and equipment. They should be able to allocate resources effectively and monitor resource utilization throughout the project.
Stakeholder Management: Communicate regularly with stakeholders to ensure that the project meets their needs and expectations. They should be able to manage stakeholder expectations and handle any concerns or issues that arise during the project.
Risk Management: Identify potential risks to the project and develop a plan to mitigate those risks. Manage risks effectively and take corrective action when necessary.
Testing and Validation: Work with the testing team to ensure that the testing cases are aligned to the functional requirements which will in turn ensure proper validation of the system integration for each project.
Project Reporting: Prepare regular reports on project status, including progress against milestones, budget, and quality metrics. Provide regular updates on the project's status.
Payment Milestones: Ensure that the payment milestones are on-track, managed, informed and alerted to the management and client respectively if any of it will be missed that may impact project go-live and team resources.
Mentoring the team: Mentor existing and less experienced project managers to good standards and practices of project management.
Team Leader and Project Management structure: To take the responsibility as the project manager lead in the team of 5 to 6 pax and support as the PM backup for the rest of the PMs. Assist the Team Manager for team management for their progress, skillsets, quality of delivery. Provide input and support the Team Manager on implementation and ensuring consistency of a proper Project Management structure for all projects.
We'd love to hear from you if you have:
Minimum 5 to 10 years of project management experience
Project Management certification such as PMP, PRINCE2, or CITPM is required
Strong communication and influencing skills
PM experience in deploying technical solutions and especially cloud solutions. AWS, Azure, Government Commercial Cloud (GCC) is a definite advantage
Experience in Healthcare and Public Sector projects is a plus
Business user and/or technical understanding especially around Contact Centre related solutions such as Voice/Screen Recording, Telephony, WFM, QM, Speech Analytics, Chatbot, LiveChat, Whatsapp, Email, CRM (MS dynamics, Salesforce, ServiceNow) etc
One who pride him/herself in always learning something new
One who are active in sports or competitive in nature
What would you get?
Flexible working locations
Training and Development
Discretionary Yearly Bonus & Salary Review
Healthcare Coverage based on location
20 days Paid Annual Leave (excluding Bank holidays)
If you would love to experience working in a start-up growing at an accelerated speed, and you think you tick most of the requirements, come join us!