Data Protection & Legal Intern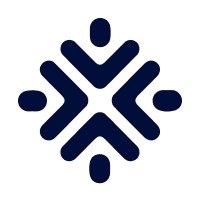 Toku
Legal
Singapore
Posted on Tuesday, October 10, 2023
Data Protection & Legal Intern
At Toku, we create bespoke cloud communications and customer engagement solutions to reimagine customer experiences for enterprises. We provide an end-to-end approach to help businesses overcome the complexity of digital transformation in APAC markets and enhance their CX with mission-critical cloud communication solutions. Toku combines local strategic consulting expertise, bespoke technology, regional in-country infrastructure, connectivity and global reach to serve the diverse needs of enterprises operating regionally.
Toku is currently getting into a scale-up mode. We want to continue creating momentum for our products in the APAC regions and helping customers with their communications needs. As we build the Legal department, we are looking for a Data protection & Legal Intern who can help manage contracts and legal inputs to stakeholders while running data protection activities.  Want to be part of our journey? 
What would you be doing?
The internship offers an excellent opportunity to gain practical experience in the legal environment which requires exceptional attention to detail, strict confidentiality and sound judgment. You will report to our Chief Legal Officer (CLO) and work closely with the Head of Global Services to provide legal support internally and support regulatory compliance efforts for ongoing projects.
Be responsible for managing incoming requests into the DPO inbox.
Assign and track the status of requests and ensure that they are resolved in a timely manner.
Manage information collateral for Data Protection activities.
Perform research on data protection regulations.
Liaise with internal stakeholders and regulatory bodies on data protection projects.
Maintain organised documentation of customer and supplier contracts.
Support CLO and Head of Global Services in day-to-day legal operational tasks.
Conduct legal research on the prerequisites for expansion.
Perform legal reviews on contracts and templates.
We would love to hear from you if you have / are:
A student pursuing a Degree qualification in law / Business Administration or other relevant fields.
Prior experience in reviewing regulatory documents and information collaterals would be a plus.
Able to handle multiple tasks and projects in a fast-paced environment.
Excellent interpersonal communication skills, both written and verbal.
Experience with O365 & Confluence.
A self-motivated and proactive personality.
Dependable, autonomous and organised.
Able to commit for 3-6 months (Full-time / Part-time basis)
If you would love to experience working in a start-up growing at an accelerated speed, and you think you tick most of the requirements, join us! 
Find out more about Toku through our website or on Linkedin!