Level 1 Technical Support - NOC Engineering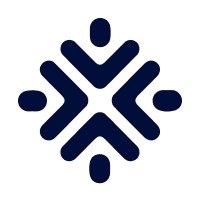 Toku
IT, Customer Service
Remote
Posted on Tuesday, October 10, 2023
Level 1 Technical Support – NOC Engineering
Toku's mission is to help companies engage with their customers efficiently. We have helped companies move all the voice communications to the cloud and recently embarked on creating products that help companies keep engaging with their customers no matter where their employees are working from.
Toku is currently getting into a scale-up mode. We want to continue creating momentum for our products in the APAC regions and helping customers with their communications needs. We are seeking a motivated and customer-focused Level 1 Technical Support – NOC Engineering to join our team and contribute to delivering exceptional service to our clients. If you have a passion for technology and a commitment to ensuring client satisfaction, we invite you to apply.
You will be responsible for providing frontline technical support to our clients, ensuring their queries and issues are addressed promptly and effectively. Your role will play a vital part in maintaining high client satisfaction levels while also contributing to the monitoring of service availability to uphold client SLAs.
Want to be part of our journey?
What will you be doing?
Monitor client service availability and performance, proactively identifying potential disruptions and taking corrective actions.
Monitor the health and performance of the voice and SMS network infrastructure using monitoring tools and dashboards.
Respond promptly to alerts and incidents, diagnosing and resolving technical issues to minimize service downtime.
Provide clear and concise updates to clients regarding the status of their issues, ensuring transparency and timely communication.
Notify customers of routine maintenance tasks, software updates, and system patches to keep the network environment up to date.
Perform initial interconnection setup steps for new voice clients and vendors.
Ensure up-to-date escalation matrix of clients and vendors is maintained.
Assist in creating and maintaining knowledge base articles and resources for both internal teams and clients.
Participate in ad-hoc tasks as requested by the team management. Serve as the primary point of contact for clients seeking technical assistance via various communication channels (phone, email, ticketing system).
Respond promptly to client inquiries, diagnosing and troubleshooting technical issues related to our services.
Follow standard procedures for troubleshooting and escalating technical issues, adhering to established service level agreements (SLAs).
Escalate complex technical issues to Tier-2 or Tier-3 teams while ensuring clear communication with clients about the escalation process.
Collaborate with Tier-2 and Tier-3 teams to ensure client SLAs are met, participating in incident response and resolution.
Document client interactions, issues, and resolutions in the ticketing system, maintaining accurate records for future reference
Participate in regular training sessions to enhance technical knowledge and skills.
We'd love to hear from you if you have:
Bachelor's degree in Computer Science, or a related field (or equivalent work experience).
Proven experience in a customer-facing technical support role, preferably in the VoIP or telecommunications industry.
Familiarity with ticketing systems, service monitoring tools, and remote support tools.
Excellent communication skills, both written and verbal, with the ability to convey technical information clearly to non-technical clients.
Problem-solving mindset with the ability to analyze issues, determine root causes, and implement effective solutions.
Ability to work in a fast-paced environment, manage multiple tasks, and prioritize effectively.
Strong commitment to delivering exceptional customer service and ensuring client satisfaction.
Knowledge and understanding of VoIP and SMS technologies, protocols, and industry best practices would be an advantage.
Should be willing to work in shifting schedules and at the office.
What would you get?
Flexible working locations
Training and Development
Discretionary Yearly Bonus & Salary Review
Healthcare Coverage based on location
20 days Paid Annual Leave (excluding Bank holidays)
If you would love to experience working in a start-up growing at an accelerated speed, and you think you tick most of the requirements, come join us!