ServiceNow Solution Architect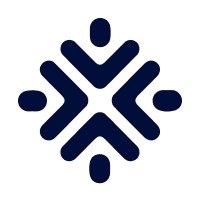 Toku
IT
Singapore
Posted on Tuesday, October 10, 2023
ServiceNow Solution Architect
At Toku, we create bespoke cloud communications and customer engagement solutions to reimagine customer experiences for enterprises. We provide an end-to-end approach to help businesses overcome the complexity of digital transformation in APAC markets and enhance their CX with mission-critical cloud communication solutions. Toku combines local strategic consulting expertise, bespoke technology, regional in-country infrastructure, connectivity and global reach to serve the diverse needs of enterprises operating regionally. To augment our enterprise digital transformation offerings, we recently incorporated a new business consulting unit with a dedicated team of expert consultants into our operations.
As we continue creating momentum for our products in the APAC region and helping customers with their communications needs, we are looking for a talented and experienced ServiceNow Solution Architect to join us during an exciting growth phase for the business. Working within a team of solution architects, consultants and engineers, you will be responsible for requirements gathering, consulting, design and solutioning, implementation, managing development and development resources, quality control and delivery of solutions to clients in CSM, ITSM and other related use-case projects.
You will be spearheading projects for commercial and govt sector clients in Singapore; guiding our organisation, team members and clients on best practices and ServiceNow capabilities; taking a leadership and ownership position on solutioning, delivery, deployment and consulting and crucially; being a credible communicator and subject matter expert as a single point of contact for major brand projects.
This is an impactful position during an exciting growth phase for the business. You will thrive in this role if you have a background in ITSM and CSM solutioning, experience on complex projects with high integration points, outstanding client facing and consulting skills, and the desire to join a company that is challenging norms and innovating within the Unified Communications domain.
Whilst Singaporeans and PR are preferred, we can consider overseas candidates for this role who are interested in relocating to Singapore at their own expense.
Want to be part of our journey?
What will you be doing?
Collaborate with clients to understand their business needs and objectives, and translate them into ServiceNow solutions.
Serve as the subject matter expert on the ServiceNow platform, providing guidance and best practices to clients and project teams.
Lead the design and architecture of complex ServiceNow projects, considering integration points and scalability.
Identify opportunities for process improvements and automation within ServiceNow.
Stay current with ServiceNow releases and industry trends, providing recommendations for platform enhancements.
Participate in pre-sales activities, including scoping, solution design, and client presentations.
Mentor and provide guidance to junior ServiceNow professionals within the organization. Official leadership responsibilities can be considered for the right experience.
Ensure compliance with ITIL processes and industry best practices.
Collaborate with vendors and third-party integrators when necessary.
Foster strong client relationships and serve as a trusted advisor throughout the project lifecycle.
Provide transitional training and support during customer validation (SIT/UAT) stages.
Working as a team player.
We'd love to hear from you if you have:
ServiceNow Certified System Administrator (CSA) and Certified Implementation Specialist (CIS) certifications.
Proven experience as a ServiceNow Solution Architect, with at least 6 years in a client-facing role.
Strong expertise in both IT Service Management (ITSM) and Customer Service Management (CSM) modules within the ServiceNow platform. ServiceNow Certified Application Developer (CAD) certification is a plus.
Experience with other ITSM tools (BMC, HP etc will be advantageous
Experience with other CSM tools ( Salesforce, Pega etc will be advantageous)
Minimum of three (3) years of experience either guiding, mentoring or oficially leading teams, with a strong passion for learning and teaching others.
Lead efficient identification, troubleshooting, resolving and communication of systemic technical issues/failures/weaknesses/solutions to all responsible parties.
Programming experience (please list in resume, if any) will be advantageous.
Experienced in delivering custom inbound/outbound integrations between ServiceNow and external end points over RESTful API or SOAP.
In-depth knowledge of ServiceNow development best practices, including scripting, integrations, and custom application development.
Demonstrated ability to lead and drive complex ServiceNow implementation projects, including design, configuration, and deployment.
Exceptional consulting and client-facing skills, with the ability to effectively communicate technical solutions to non-technical stakeholders.
Strong problem-solving and analytical skills, with the ability to design solutions for complex projects with high integration points.
A deep understanding of ITIL processes and IT service delivery principles.
Experience with ServiceNow's ITOM, HRSD, and other modules is a plus.
Familiarity with ServiceNow's latest releases and capabilities.
Willingness to travel occasionally to client sites as needed.
What would you get?
Flexible working locations
Training and Development
Discretionary Yearly Bonus & Salary Review
Healthcare Coverage based on location
20 days Paid Annual Leave (excluding Bank holidays)
If you would love to experience working in a start-up growing at an accelerated speed, and you think you tick most of the requirements, come join us!